Flagler Teens-In-Flight seniors with their college scholarship offers.

Teens-In-Flight has assisted these students in their scholarship endeavors through our supporters and friends.

President Jack Howell proudly stands with four of our students that have excelled in the program. These student have received college scholarships to continue their aviation education beyond the scope of Teens-in-Flight. We congratulate them on their hard work and dedication to aviation excellence. We are blessed to be part of their lives.

Two girls with a bright future.

On the left is Emily Eitzen who has received several scholarship offers. She is considering attend Jacksonville University's aviation program as her first choice. Standing next to her is Victoria Emerson who will be going to UNITED STATES MILITARY ACADEMY, WEST POINT. What an accomplishment

Emery Riddle Aeronautical University bound students.

To the left is Chris Carr and Foster Diebold. Both have received aviation scholarships to Emery Riddle Aeronautical University. These guys are good.
---
YOUNG AVIATORS PROGRAM REPORT 20
10
The Young Aviators Student Flight Statistics last year: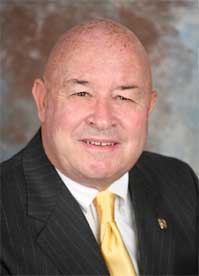 Student duel flight instruction 243 hours
Student ground instruction 321 hours
Introduction to aviation 56 hours
Handicapped children flying 8 hours
It is my pleasure to report that our foundation accomplished our mission and then some. I thank our board, our volunteers, and our corporate sponsors for their support in our aviation programs. We are one of few programs where no one gets paid. All donations and sponsorships (100%) go directly to training cost for our kids, WE ARE AN ALL VOLUNTEER ORGANIZATION. As we move through the New Year, our focus is on expanding to meet the needs of our new "Young Aviators" with new training airplanes and hangar facilities. Thanks again to our supporters and aviation friends, "we couldn't do it without you."
Jack D. Howell
---
Five Scholarships provided to Ghanaian Students in Healthcare and Science
We are happy to announce the grant of five scholarships to deserving students in the city of Accra in the country of Ghana on the west coast of Africa. The grants will be for studies in the needed fields of healthcare and the sciences. In my trips to Ghana, I have meet many young people trying to make a better life for themselves and their families. These grants are not in our theme of aviation education, but is appropriate for the situation and area. For more on my trip to Africa click here.
---
CADETS THIRD CLASS PROGRAM ALWAYS A SUCCESS
We congratulate Kenita Horsley, Keith Horsley, and Brenton Stowers. After passing the ground school part of the "Introduction to Aviation Program", and demonstrating standard flight maneuvers, our cadets were graduated as Cadets Third Class. Here are pictures of our cadets as they learn the preflight checklist with their instructor, our "Director of Flight Training", Mr. Joel Weaner. The cadets are preparing for their first cross-country flight. After an intensive preflight inspection, it was off on our cross country route that began with Brenton at the stick. He flew the first leg of our flight, Craig Airport to St. Marys Georgia. After a brief tour of the facility and a flight debriefing it was Keith's turn to demonstrate his flight skills on the second leg of our journey, St. Marys to Herlong Airport in Jacksonville. After the flight debriefing and a facility tour, it was off on the final leg to Craig Airport with Kenita at the stick. Kenita flew along the river, with a few turns around the stadium for good luck, and made her landing at Craig. We're very proud of our cadets and their aviation achievements.